This is source I found from another site, main source you can find in last paragraph
The federal government is siding with the Archdiocese of Washington in its lawsuit against the Washington Metropolitan Area Transit Authority over a Christmas-themed advertising campaign Metro rejected last November. The Justice Department on Tuesday filing a brief in support of the church, arguing that Metro committed "unconstitutional viewpoint discrimination" when it denied the archdiocese's "Find the Perfect Gift" ads—in this case, the perfect gift being Jesus Christ—for violating its rules that restrict political and religious advocacy.
"Had Macy's, for example, sought to run a Christmas-themed ad stating, 'Find the Perfect Gift,' and displaying an image of its jewelry, nothing in the guidelines would prohibit the company from doing so," the government's brief reads. "But because the Archdiocese's proposal arguably conveyed the implicit message that 'JESUS is the perfect gift,' WMATA rejected it. "An ad proclaiming that the perfect Christmas gift is jewelry and another that the perfect Christmas gift is Jesus obviously offer competing perspectives on the meaning of the holiday, yet WMATA permits only the former."
Advertising space on Metro is sold by a third-party vendor, but the transit agency still regulates it through a set of guidelines. While the archdiocese left Jesus's name out of the ad copy, the proposed images still featured silhouettes shepherds walking through a desert under twinkling stars—a clear reference to the traditional nativity story—and the address of a website with overt references to Jesus. In its original lawsuit against WMATA, the archdiocese argued that there were no explicit references to religion; comparing its campaign to approved displays by the Salvation Army, another faith-based group that advertises around Christmas. But the Salvation Army's ads feature the organization's famous red kettles, which Metro deemed to be a "secular symbol of the holiday season."
A federal judge sided with Metro last December, and the appellate court upheld that ruling when the archdiocese attempted to have the lower court's opinion blocked while it seeks to overturn Metro's decision. The Justice Department's brief repeats the Salvation Army argument, and accuses Metro of only acknowledging the "secular half" of the Christmas holiday. "WMATA's decision to accept a Christmas-themed advertisement from the Salvation Army further confirms that only secular perspectives on the holiday are tolerated," the document reads. "If, as WMATA argues and the district court concluded, the Salvation Army's ad addresses Christmas from a secular, charitable perspective rather than a religious one, that fact only demonstrates that WMATA favors secular viewpoints on Christmas but has singled out religious viewpoints as unacceptable."
Metro's enforcement of its advertising guidelines has been controversial since they were revised in 2015, after an organization run by anti-Islam activist 
Pamela Geller attempted to place billboards featuring cartoon depictions of Muhammad, which is considered offensive to devout Muslims. But the rules have been applied seemingly erratically over the past year, with parties who found their proposed Metro ads rejected ranging from the American Civil Liberties Union to a Montgomery County women's health clinic to the right-wing provocateur
Milo Yiannopoulos. (Those unlikely allies are also suing WMATA.)
But as a kicker to its brief, which was entered in the federal appeals court for the DC Circuit, the Justice Department issued a statement saying it filed on behalf of the archdiocese to "commemorate Religious Freedom Day," a previously unnoticed event that's been marked annually since 1993 by a presidential proclamation noting the anniversary of Virginia's Statute for Religious Freedom, a 1786 document drafted by Thomas Jefferson. Now, it apparently comes with the government wading into litigation. "On this Religious Freedom Day, as we remember this historic statute, we do well to remember the timeless truths it articulates: that religious freedom is an inalienable human right which deserves the protection of the law and that 'truth is great and will prevail if left to herself'," Attorney General
Jeff Sessions says in a press release. A similar brief is planned for a case in Montana involving students at a parochial school.
That's a new one for the Justice Department.
Matthew Miller, who was a spokesman for the Justice Department under former Attorney General
Eric Holder, could not recall his bosses ever timing litigation for Religious Freedom Day. "I can't say for certain we didn't," he tells Washingtonian. "Just don't remember every lawsuit filed obviously, but it seems pretty unlikely that we would have."
WMATA – Amicus Brief by Benjamin Freed on Scribd
Get Our Weekend Newsletter
The best DC news, delivered straight to your inbox. More:
Archdiocese of Washington
Jeff Sessions
Justice Department
Lawsuits
Metro
WMATA
---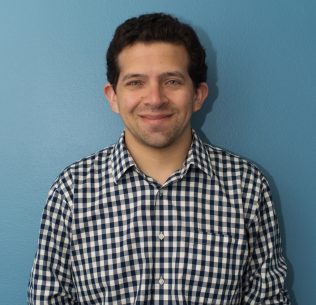 Benjamin Freed
Staff Writer
Benjamin Freed joined Washingtonian in August 2013 and covers politics, business, and media. He was previously the editor of DCist and has also written for Washington City Paper, the New York Times, the New Republic, Slate, and BuzzFeed. He lives in Adams Morgan.
This is source I found from another site, main source you can find in last paragraph
Source : https://www.washingtonian.com/2018/01/16/justice-department-sides-archdiocese-lawsuit-metro/
Qualified
playing